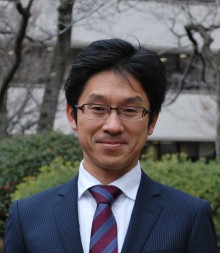 My name is Yoshinori Hijikata, professor of Social Informatics Laboratory (SOC) in Kwansei Gakuin University. I am a social informatics researcher specialized in psychological analysis of user behavior in social media and UX design for recommender systems. Social media such as Twitter and Instagram are representatives of digital communication environments, but virtual SNS using virtual reality technology such as Cluster and VRChat are also the subject of our research. We also study how to enrich the user experience of recommendation services, a typical method of target marketing.

The final goal of the research reveals the nature of humanity on digital communication environments. Why people connect to other people? Why people submit comments to other people's content? How people interact with recommender systems? There are many user characteristics that have not yet been clarified. These findings can be used for developing new services and new marketing techniques.
I welcome any student and researcher from any country. Come and join us to explore the new scientific world of digital era.
Professor
Yoshinori Hijikata
Kwansei Gakuin University