Basic Seminar (Business Administration) (BA 1st grade)
-Case Study on Social Media Service-
Objective
In this seminar, we will focus on social media that attracts attention as a new channel of marketing in recent years. Social media, typified by Twitter, Facebook, Instagram, etc., is a medium that anyone can participate to share information and communicate with friends. It allows companies to contact individual users and hold a new type of marketing campaign.
In the spring semester (Part 1), we will learn the basics of social media: history, advertising, marketing, social problems and its impact on society. In the fall semester (Part 2), we will deeply examine cases of social media services that students are interested in and marketing campaigns using them. We will discuss the features of the service (marketing), the problems and the ideas to solve it, and discuss with all.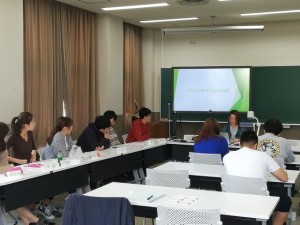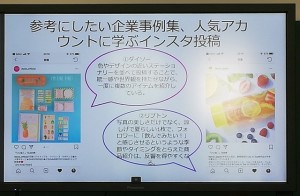 Goal
You can explain what is social media.
You can describe advertising and marketing methods on the Web and social media.
You can discuss changes that social media brings to people.
You can discuss the problems that social media brings to people.
You can analyze one social media service from the viewpoint of marketing and to discover the problem.
Schedule
-Spring Semester-
Day 1: Introduction of social media analysis
Day 2: Introduction of KG Library
Day 3: History of social media
Day 4: Technology of social media
Day 5: Internet and news media
Day 6: Internet advertisement
Day 7: Social media campaign
Day 8: Human right being away from connection
Day 9: Multiple accounts and personality
Day 10: Collective intelligence
Day 11: collective intelligence and the Web
Day 12: Social network (1)
Day 13: Social network (2)
Day 14: Recommendation
-Fall Semester-
Day 15: Introduction of case study of social media service
Day 16: Analysis of Twitter
Day 17: Analysis of Facebook
Day 18: Analysis of Instagram
Day 19: Case study of social medai service (1)
Day 20: Case study of social medai service (2)
Day 21: Case study of social medai service (3)
Day 22: Case study of social medai service (4)
Day 23: Case study of social medai service (5)
Day 24: Case study of social medai service (6)
Day 25: Case study of social medai service (7)
Day 26: Case study of social medai service (8)
Day 27: Case study of social medai service (9)
Day 28: Summary