Research Theme Presentation 2018 (2018.10.1)
SOC students in the third grade have presented their research themes for the bachelor thesis. This targets the 2020 graduation. Now that they has got set on the starting line.
We invited Prof. Munehiko Sasajima from University of Hyogo, School of Social Information Science as commentator. Thanks for the precious comments.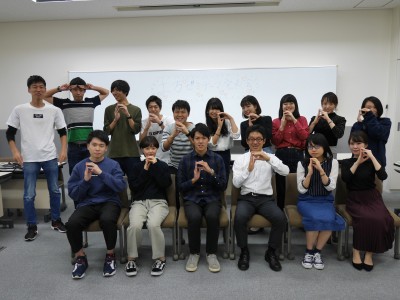 Program
Analysis of marketing campaign using machine learning techniques
Analysis of task performance on crowd sourcing
A study on item introduction by follow users in SNS
Analysis of mention using large-scale Twiter data
Text mining on medical records written by nurses
User behavior analysis on PokemonGo
'Like' acquistion in Instagram
Web marketing for beauty salons