KG Ideathon 2019 with IT companies (2019.6.24)
SOC (Hijikata laboratory) held an ideathon with major IT companies like Recruit, Rakuten, CyberAgent, micware, istyle (@cosme), Yahoo! Japan, HAROiD (NTV) joined this ideathon. Each company gave us a task that helps them with their business.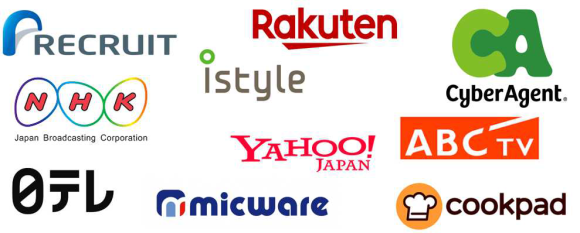 The students in SOC worked on this task. This is a collaborative event with School of Policy Studies and School of Science and Technologies. The first-round match was held in SOC. Four teams, each consisting of four people, attended this match. Mr. Kazutaka Sakurai from Recruit Technologies attended this event as evaluator.
Teams and their business themes of this year are the followings:
Team A: Eishiro Ando, Munehisa Okada, Sakura Katayama, Ayaka Kimura
New services and tools exploiting existing services of Recruit
Team B: Asahi Kato, Saori Tsuchida, Daiki Tomiyama, Yuuki Nakamoto
New framework inspiring young people as new Yahoo! News service
Team C: Mari Kanazawa, Saya Oishi, Tomoka Yoshimi, Yusuke Yoshimoto
Framework of the collaboration of television and live broadcasting of smart phones
Team D: Kaori Kubo, Moroak Harada, Keita Hiba, Rikako Matsushima
Recommender systems fostering shopping in the real shop using smart phones
Team C won the match. They will attend the final match which will be held in the headquoter of Recruit in Tokyo. Congratulation, Mari, Sayaka, Tomoka and Yusuke.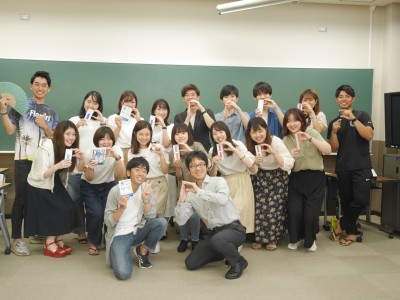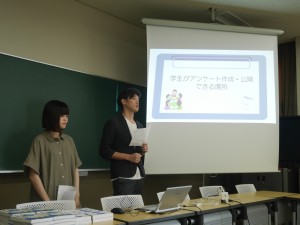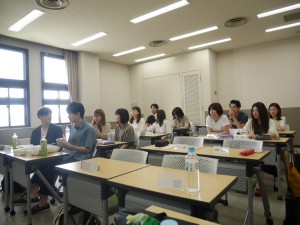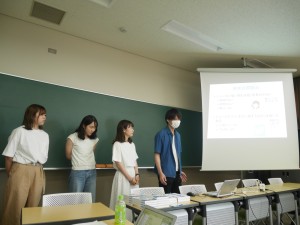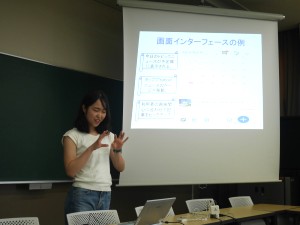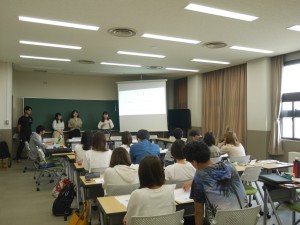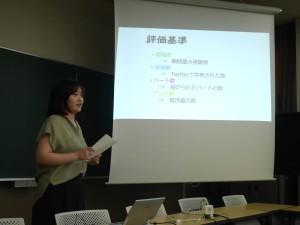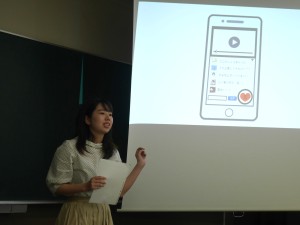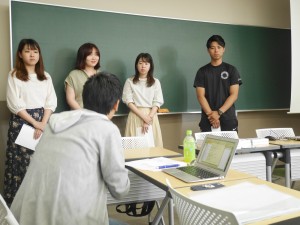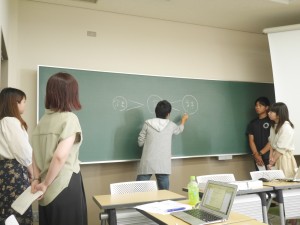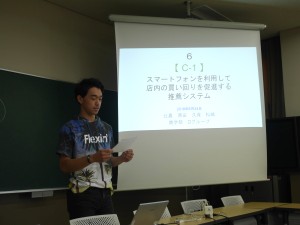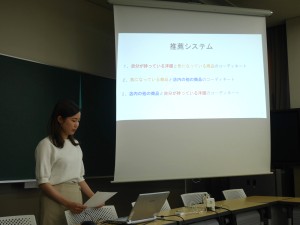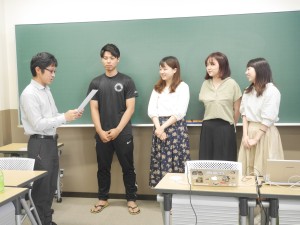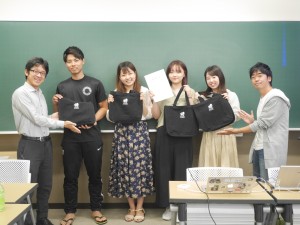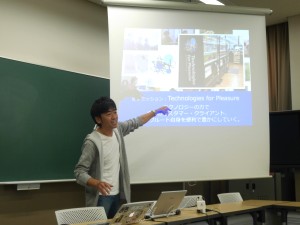 *KG Ideathon was held by Prof. Kazutoshi Sumiya in School of Policy Studies, Prof. Koh Kakusho and Prof. Michiya Yamamoto in School of Science and Technology in Kwansei Gakuin University.