Ao, Minami and Chisa presented in IEICE SIG-HCS (2022.3.11)
Ao Hori, Minami Murashita and Chisa Kondo, 4th year students of Hijikata Laboratory, presented their research at IEICE SIG-HCS held online from March 11 to March 12, 2022. They studied on persuasiveness of YouTuber and VTuber (Virtual YouTuber) in product-promotion video. They created a product-promotion video of YouTuber version and that of VTuber version using VR-tracking systems with Activ8 (a VTuber promotion company). They conducted a user-experiment of 189 users and found that there is no difference between YouTuber and VTuber in persuasiveness. They also found that the peceived trust of presenter relates to their persuasiveness.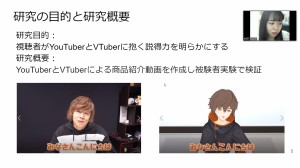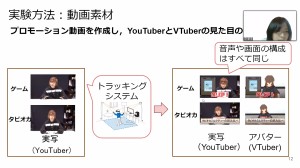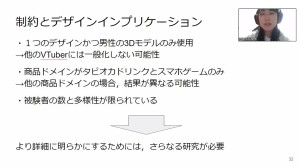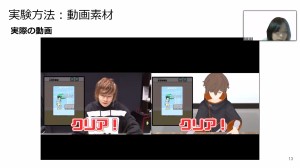 This work is a joint work with Mr. Sakuma Hiroshi in Osaka University and the University of Tokyo. This work has been done with the help of Activ8.

IEICE SIG-HCS (2022.3) [HP]